What exactly is social media engagement?
In order to increase your social media engagement, you need to understand exactly what social media engagement really is. It's the measurement of:
Shares or retweets
Comments
Likes
Followers
Click-throughs
Mentions (either tagged or untagged)
Using hashtags
Having tons of followers is great, it gives your brand a more established look and almost makes your audience trust whatever you say, automatically! However, the best way of gaining real success in your social media engagement is with an engaged audience, not just a following of non-engaged users.
After all, it's quality, not just quantity, that you should be aiming for here.
Imagine you were hosting a party, and you had hundreds of people on the guest list, but during the party, only a handful of them actually partied and enjoyed themselves. Yes, the number of guests would look great on paper, but the outcome wouldn't be.
1. Post engaging content
If you want to increase your social media engagement, you'll need to create content that people want to engage with. It doesn't have to be hard, it could be posting an update about your company, a video introducing your staff, or simply a meme that people can laugh at. Who doesn't love a laugh?
Make it relatable, funny and positive. Something you'd want to share with your friends and family! Avoid sensitive topics, it's best to stay lighthearted and witty.
2. Communicate with your audience
As you can probably guess, communication is in our nature, after all, it's in our name!
In order to increase your social media engagement, you need to be social too, which makes total sense.
When your audience sends you a message or leaves a comment on a post, they're giving you an opportunity to talk to them – take it! Whether they leave a positive or negative message, you should always, ALWAYS respond.
Show your appreciation for all positive messages and suggest a resolution for the negative ones. This will show your audience that you do care and you are open to feedback and are willing to fix any problems to avoid again in future.
3. Encourage your audience to comment, like, and share
The best way to get engagement, is to start by engagement. After all, people are more likely to share, like and comment on a post if you ask them or give them a reason to.
For example, run contests to win freebies in return for shares, retweets and other types of engagement – get them to tag their friends and family for a higher chance of winning, thus, giving you a potential for social media engagement with a new audience in the future.
Make sure your customers feel engaged by asking questions and creating a conversation. Personalise your response by addressing each user who mentioned you with their name.
4. Make your posts visual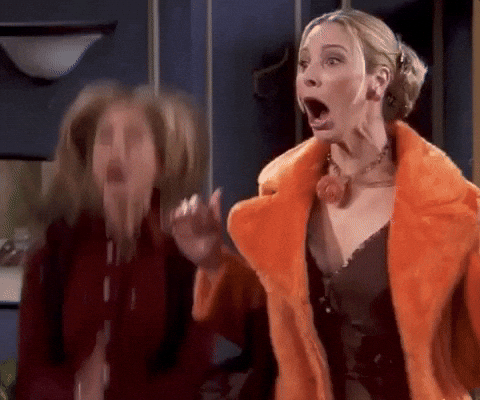 Did my gif catch your attention? My plan worked.
Remember as a child, you would love to read books with pictures? It's exactly like that for social media engagement. Make your posts visual and fun with images, GIFs and emoticons. By using emoticons in your messages, it helps show your feelings to liven up responses and show users your message's tone.
Tweets that include images actually tend to gain 150% more retweets than tweets that don't include them at all. Images capture more attention when scrolling through newsfeeds than just plain text, so adding a relevant image to your post will help encourage a lot more social media engagement.
The more visually appealing your post appears, the more users will want to engage.
5. Get more followers
Having followers will surely help you increase your social media engagement. An account with only a hundred followers is less likely to see real engagement over an account with thousands of followers. The larger your audience, the larger your engagement.
It's a whole lot easier to receive post engagement when you have a big audience.
A simple way of gaining more followers is to add hashtags to every one of your posts, by doing this, you will gain search benefits – people who search for the hashtag you have used can come across your post.
Measure your success with analytics tools – you may find that posting certain types of content helps you gain more followers than other content you typically post. Using analytical tools for social media is a great way to keep track of your engagement progress.
The fastest way of gaining followers is to like, comment and share their posts – the highest form of flattery. People will be more likely to follow you if they are receiving positive engagement themselves.
6. Share content that's relevant
Get to know your audience, find out their interests. What types of posts do they prefer? By looking at your analytics tools, you can monitor exactly what your audience is engaging with the most, and that way, you will begin to see a pattern of interest.
Do they prefer videos or image posts? Do they like it when you share videos and post gifs? Always aim to create content that your customer would enjoy. If you find that images perform well, then post more images.
A good idea would be to create a poll and straight up ask what they like, this way, you can begin posting what they're interested in right away.
7. Post frequently
Publishing posts at times when your target customers are most likely active is one of the best ways to ensure your followers will see your content giving you the best chance of generating engagement.
Studies show that Wednesday at 11 am and Friday at 10–11 am are the best times to post. The overall best day is Wednesday. The most consistent engagement happens Tuesday through Thursday from 10 am–3 pm.
Keeping your social media platforms active is very important to show your audience you're up to date and highly on top of the latest trends. Humans are curious creatures, and want to know exactly what's happening from the moment it happens. So always make sure you post content frequently to keep your audience updated and most importantly, engaged.